Retiring in Belize
Is Retiring in Belize the Right Decision For You?
Lots of people are considering the benefits of retiring in Belize and Belize Real Estate as an investment. Warm weather conditions, no need for an automobile, and a plethora of alternatives for activity or relaxation urged U.S. News and World Guide to report Ambergris Caye, among the "5 Finest Beach Retirement Cities in the World." The report mentions the island is "one of the fastest-growing communities of international senior citizens on the planet. Ambergris Caye offers an essential Caribbean way of living. Right offshore is the world's second-longest reef and all the snorkeling, diving, fishing, boating and swimming a beach-loving retired person might hope for." When you include Real Estate in Belize as a phenomenal investment opportunity,  you have a winning combination.
With a global endorsement like that– do not wait any longer. Think about the following:
1- Belize is the only English-speaking Country in Central America.
2- Belize has a steady government making use of English Parliamentary Democratic Law.
3- The Belizean dollar is simple to convert using a two to one Ratio with $US.
4- Low real estate tax and low income tax.
5- No Capital Gains tax.
6- Expert global banks.
7- Exceptional health care offered.
8- Low crime rate.
9- Easy access to & from Canada and the US.
10- Ideal weather all year round.
Now that you are serious about retiring in Belize, then we have great news as Belize offers something specifically for retired people! The Government of Belize has specially created a program to invite you. The Belizean Retirement Program is extremely attractive if you want to retire in Belize.
Qualifying Process
Any individual forty-five years and older can certify for the program. A person who certifies can likewise include his or her dependents in the program. Dependents include spouses and children under the age of eighteen. However, it can include a person up to the age of twenty-three if enrolled in a University.
To be designated as a Qualified Retired Person under the program, candidates will need to provide a month-to-month income of not less than United States $2,000 with a pension or annuity that has been created outside of the country of Belize. When a company grants a pension, that company needs to show that it has been in business for a minimum of 20 years and evidence of this must be submitted witha copy of the registration.
The business that gives the pension will license that the pension of no less than United States $2,000.00 per month will be forwarded to a respectable financial organization within Belize. This letter has to be signed by the supervisor, head of state, or by a legal representative of the business. Certification by a Licensed Public Accounting professional independent of the company: Specifying the date the Business was established, Confirming the authenticity of the above discussed letter, and Accrediting that the obligation signed in favor of the recipient for not less than United States 2000.00 per month.
Two (2) bank references must be presented from the Company that is sending the pension for the Applicant. The company granting the pension must present a document outlining its pension scheme.
If the business providing the pension is considered to be a Fortune 500 Company, then requirement ii, iii, iv shall be omitted .
Applicants are subject to potential background checks carried out by the Ministry of National Security of Belize.
Once have qualified, here are some of the incentives.
All persons who have been designated a Qualified Retired Person shall be entitled, on first entering Belize, to import his or her personal effects and an approved means of transportation
Free of all import duties and taxes.
Qualified Retired Person shall be exempt from the payment of all taxes and duties on all income or receipts which accrue to him or her from a source outside of Belize whether that income is generated from work performed or from an investment.

15 Great Reasons to Retire in Belize
Dollar Stretching – Cost of Living in Belize
Belize Retirement is not nearly as expensive as you may be thinking. Belize may not be the cheapest country to live in, but it is a tropical paradise and comes with so many benefits that the little bit more you do have to pay here versus some other Asian or Latin American countries is totally worth it. The dollars from your retirement checks and investment income just seem to stretch in Belize.
Most everyday items are cheaper here. You will save significantly on medical, household help, insurance, produce, cable TV, and taxes. A few items that will cost you more are electricity, Internet, cellular service, and gasoline. Housing really depends on what you prefer and may be significantly cheaper or more expensive.
You can rent a basic home for US$250-$500 a month, or construct a new house for $50K US to $250K US plus depending on size and location.
A retired couple can easily afford a nice lifestyle on $1,500 US per month.
Here is an example: Rent for $500. Car expenses are $100. Electricity, water, telephone, and Internet: $400. Groceries: $300. Medical: $100. Entertainment: $100.
Everyone Speaks English
English is the official language of Belize. In fact, Belize is the only country in Central or South America where this is true. If you come from the US, Canada or the U.K. you have no need to learn a new language. Spanish is also widely spoken and is probably the more popular language, but most Belizeans are bilingual or even tri-lingual. All street signs, official documents, media and menus are in English. Studies show that many wealthy immigrants have settled in Belize largely because it is English-speaking. You may attain better services and living conditions for less in Guatemala or Mexico, but speaking English is often the deciding factor when choosing to live in Belize.
On day one you can shop, dine, talk, and ask for directions without consulting a language book or a foreign language app on your smartphone. For retirees with kids, the school system is in English and well-regarded.
You Will Live Longer
It is true. Living and retiring in Belize will actually improve your health and make you look and feel better. Unprocessed foods, grass-fed beef, fresh fish, fresh fruit, free-range chickens and eggs, locally grown vegetables, grains, and nuts and please do not forget the fresh coconut water made while you watch.
You will spend more time outdoors in the unpolluted, ocean air rather than in stuffy, climate-controlled homes or offices.
Aches and pains appear to disappear. Most people report feeling healthier within a few days or weeks. Less stress, clean air, a healthy diet, and a warm climate will do that for most.
There Is So Much to Do or See in Belize
Boredom will not be your problem here. Even though the country is relatively small it has a diverse landscape including jungles, forests, mountains, islands, rivers, beaches, and the second-longest barrier reef in the world.
Belize is a wonderland. It houses thousands of species of flowers, trees, orchids, birds, animals, and exotic, tropical fish. You could literally spend the rest of your life learning about the rich flora and fauna of Belize.
It also contains diverse cultures of Mayan, Spanish, Garifuna, Mennonite, Chinese, Lebanese, and British all living peacefully together.  If you get bored living here, it's your own fault.
Each ethnic group has cuisine to discover, a colorful history to investigate, and cultural festivals, events, and fairs to experience. The history and culture of the Mayans date back thousands of years.
Then of course there are all the outdoor activities, which include sailing the crystal blue waters, lying on the gorgeous beaches, or dive the majestic Barrier Reef. You can go horseback riding on the wide-open savannahs or through the gorgeous mountain passes. There are countless caves to explore, many undiscovered in the tropical rainforest among the beautiful rivers and waterfalls. There are also many ancient, Mayan ruins to discover, see and explore.

You Can Use US Dollars and the Exchange Rate is Always 2 to 1
They accept US dollars everywhere. Cash, ATM, or Credit Cards in US dollars can pay for anything except government transactions. Buying food at a restaurant, paying for a tour, grocery shopping, or bar hopping are all acceptable places to use your US dollars. Belize dollars are pegged at 2 to 1 US dollars for decades so it is easy to calculate prices.
You Will Love the Belizean Community
The joy of community and family life are Belizeans' chief priorities. People here celebrate, like to party, and are in general fun-loving. Belize officially has fifteen different holidays; some like Easter weekend that actually last 5 days.
You Will Learn to Love Belize Time
Belize is literally and figuratively on a different time clock. Literally, they do not recognize daylight savings, so during the Fall/Winter it is on CST and in the Spring/Summer it is on MST. Figuratively, Belizeans are much more relaxed and easygoing around timing and schedules. The idea is to take it easy. Post Offices, Police Stations, and Immigration offices are supposed to open at 8 a.m. but you will generally not see the doors open until 8:30, which is the spirit of "Belize Time".
It is a constant and daily reminder to relax, take it easy, and slow down. Don't be in such a rush that you miss the beautiful sunset on your way. Take your time and enjoy your breakfast and family a little more before you start your day. Once you buy into the idea it is very liberating.
Laws and Property Rights are Familiar
Similar to the legal systems in Canada and the US, Belize law is founded on British Common Law.
Everyone, including all foreigners, enjoys the exact same property rights according to the Belize Constitution. There are absolutely no constraints on foreigners owning property in Belize, which includes oceanfront properties. According to a study conducted by a local newspaper, over 60 percent of Belize's oceanfront property is currently owned by foreigners.
Belize Real Estate is Reasonable
Belize does not have the lowest real estate prices in Central America, but it seems amazingly low when you compare it with the cost of equivalent real estate in the US.
Prices are rising everywhere but, you may live on a beach for less than a third of what it costs in North America. A beachfront lot in Belize can still be purchased for between $30K to $100K US. A lot a street or two behind the oceanfront can be bought for about half the cost of the oceanfront.
Hurricane-worthy construction costs for a concrete structure range from $40-$80 US per square foot. Consider using an engineer or architect to supervise construction. Their fee may end up saving you lots of time and money.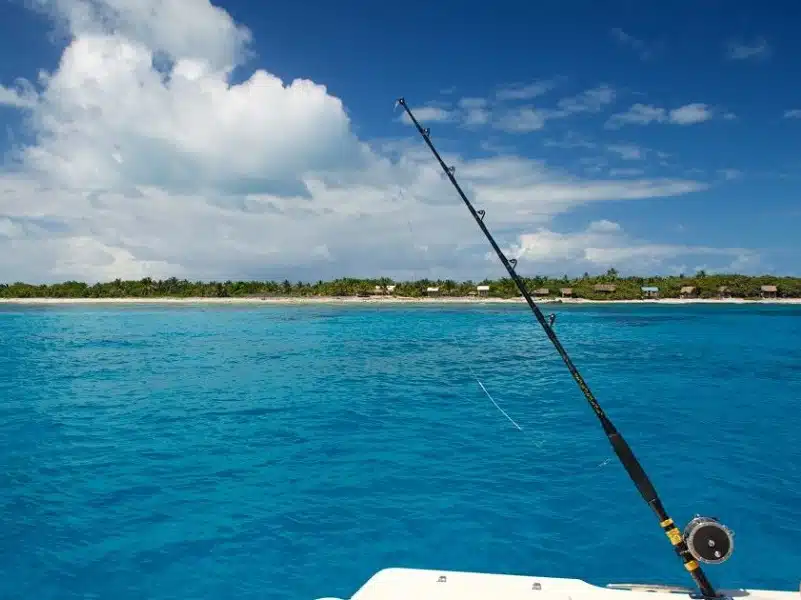 Low/No Taxes.
Belize retirement warmly greets you and won't excessively tax you. In fact, most retirees pay zero taxes to Belize on anything other than purchases and real estate. They completely leave your income alone.
Stable Economy
Belize has one of the lowest inflation rates in the world. Its banking industry is solid and services many people around the world via offshore banking accounts.
Belize is Close
It is a two-hour flight from Houston or Miami with many points connecting around the US. A visit to your friends or family and especially those grandkids is easy and quick. Often it is vice versa. Residing in Belize, you may be pleasantly surprised at how many guests you'll receive from back home.
The Community of Expats
Belize has been a magnet for retirees and ex-pats from all over the world for a few decades. These tend to be like-minded people that desire to make their own way while living well on what they've got. Those that don't fit here get naturally weeded out. The remaining Expats carry their dreams here, and Belize somehow helps them come true.
A Fresh Start in Belize
Anyone can reinvent themself in Belize. A move to a new country where English is the predominant language spoken can sometimes open up completely new opportunities for the retiree. Most retirees will mingle with a mixture of ex-pats and take inspiration on new things to do. A few retirees return to some form of self-employed work.
Retirees here can find many innovative and often rewarding ways to occupy their minds. A recent retiree explains why he retired in Belize. "Wide open spaces and opportunity everywhere."
Perks of Belize Retirement
Those over 45 can take advantage of a "retiree" program (QRP) that helps them get legal residency as well as receive a few tax advantages and special benefits. Besides age, the only other requirement is that you have proof of a minimum monthly income of $2K US.
Besides paying no income taxes on earnings outside of Belize, you may import household goods and personal belongings for the first year with no import taxes. This includes a vehicle, boat, or plane.
You may also come and go as you please and are not required to attain a visa each time you re-enter the country.